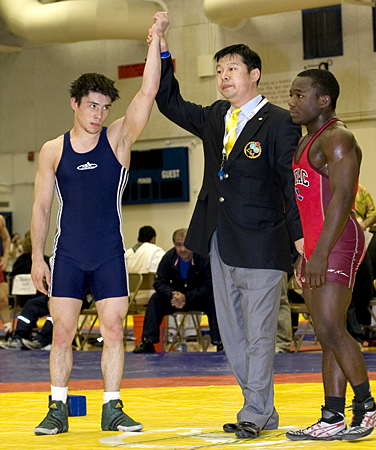 This Sunday from 11a-1p Greco-Roman Olympian Ildar Hafizov from Uzbekistan will be at Ascend 2.0 giving a 2 hour clinic. All wrestlers and coaches are welcome to attend.
This will be a great opportunity to learn from one of the best GR wrestlers in the World.
Cost is only $20/per wrestler.
Contact me with any questions.
***************************************************************

Saturday, 4/12 New York State Freestyle Qualifier
Petrides High School, 715 Ocean Terrace, Staten Island, NY 10301

Saturday, 4/19 Gotham City Freestyle Duals: Cadet & Junior
St. Francis College, 180 Remsen Street, Brooklyn, NY, 11201

Saturday, 4/26 Section 11 USAW Freestyle/Greco-Roman State Qualifier at Kings Park
Kings Park High School, Kings Park NY
Sunday, 4/27 Journeymen Freestyle Duals
Union College, Messa Rink at Achilles Center, 807 Union St, Schenectady, NY
Friday, 5/2 - Sunday, 5/4 Northeast Regional Championships
East Stroudsburg, Pennsylvania
Friday, 5/9 – Sunday, 5/11 New York State Freestyle Championships
Broome County Community College, 907 Front St #1, Binghamton, NY 13905
Saturday 5/17 & Sunday 5/18 Pop & Flo National Duals
Lake Placid Olympic Center, Lake Placid, NY
***************************************************************
Mike D'Angelo finishes 2nd in the Nation!!! Ascend with 6 All-Americans!!!
Senior David Yablans 106 (Jericho), Juniors Mike D'Angelo 126 (Commack), Sam Ward 138 (LV), & Brandon Aviles (Newfield), Sophomores Johnny Arceri 113 (Huntington) & Christian Araneo 182 (Ward Melville) all captured All-American honors at the 25th Annual 2014 NHSCA High School National Wrestling Championships held in Virginia Beach, VA on March 27-30.
*************************************
2014 Ascend All-Americans

Sophomore Division
Johnny Arceri (Huntington) 6th place, 113 lbs
Christian Araneo (Ward Melville) 4th place, 182 lbs
Junior Division
Mike D'Angelo (Commack) 2nd place, 126 lbs
Sam Ward (LV) 8th place, 138 lbs
Brandon Aviles (Newfield) 7th place, 152 lbs
Senior Division

David Yablans (Jericho) 3rd place, 106 lbs
*************************************

14 Ascend wrestlers competed at the New York State Championships this past weekend in Albany.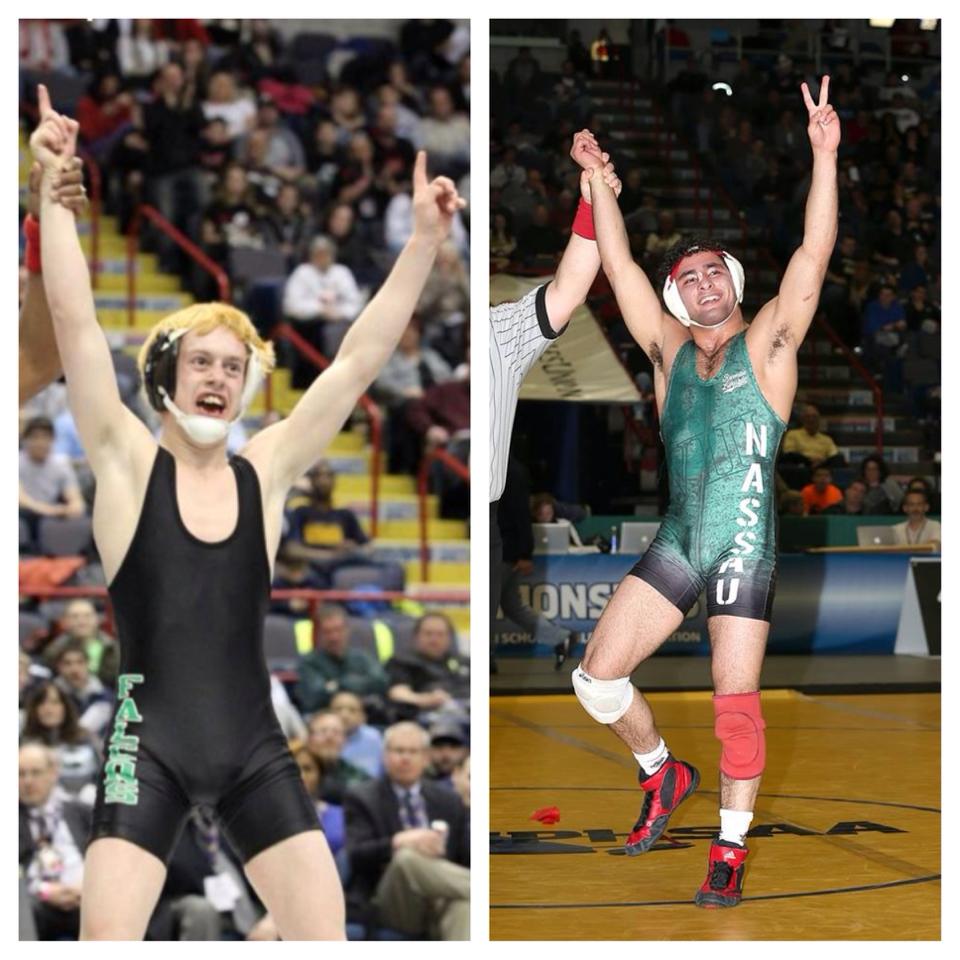 113 lbs Hunter Dusold (Locust Valley, left) wins a state title and made history by becoming Nassau's first D2 state champ.
152 lbs Louie Hernandez (Mepham, right), won his second consecutive state title and is his school's first state champ since 1984. He is also a 3x Nassau County Champ and is ranked in the top 5 nationally.
Both Sam Ward (Locust Valley 138) and Mike D'Angelo (Commack 126) placed 3rd in the state.
Jake Einbinder (Bethpage 138) and Julius Diaz (Freeport 160) each placed 6th in the state.
***************************************************************
Announcing Ascend 2.0:
Wrestling's Leadership Laboratory Triples in Size
HICKSVILLE, New York, January 25, 2014 – Sunday marks a major transition for Long Island's Ascend Wrestling Club, as the region's "takedown startup" moves into a new, more spacious headquarters in Hicksville under an initiative the club's leadership hails as "Ascend 2.0."
Covering 6,200 square feet, the new space will be about three times the size of Ascend's former location, making it Long Island's largest wrestling room and enabling the club to host one of the country's most diverse collections of wrestlers in what Craig Vitagliano, Ascend's Chief Wrestling Officer, calls "the leadership laboratory."
"Since we began, we have a strong track record of putting guys on the podium," said Vitagliano, who notes that Ascend already counts four, three-time high school All-American wrestlers among the program's alumni. "But that's just the beginning. Ascend's mission is to help our guys succeed on the mat, in the classroom, or on the job."
Since 2009, Vitagliano has worked to build Ascend Wrestling Club from a part-time hobby to a full-time venture. The 1991 graduate of Plainedge High School was a New York State Champion and a four-year starter at Harvard before winning a University National Freestyle title in 1997. In addition to his work with Ascend, Vitagliano – USA Wrestling's Developmental Coach of the Year for the Northeast Region – serves an assistant coach at Commack High School and was recently named the head coach for the New York State Cadet Freestyle Team.
One of the program's strengths has been the diversity found in the room, located at 32A East Carl Street in Hicksville. On any given night, practice includes wrestlers from all over Long Island, New York City, and White Plains. Together with wrestling consultant Justin Accordino – a recent Hofstra grad, NCAA Division I All-American, and Chaminade assistant wrestling coach – Vitagliano is looking to fill the super-sized wrestling space with as many grapplers who are interested in learning the sport as possible.
"In recent years, you've seen a lot of non-traditional powers come out of the woodwork at the county tournaments," said Vitagliano. "It's easy for everyone, regardless of background or home town, to understand that the values learned on the mat clearly apply to success in life."
Ascend 2.0 comes at the perfect time as the wrestling community's focus moves towards post-season tournaments and the state championships in Albany Feb. 28-Mar 1. An end-of-season celebration/grand opening event is planned for later in the spring.
-30-
For more information on Ascend, visit www.ascendwrestling.com, Phone: 917-449-6098,
Email: craig@ascendwrestling.com
***************************************************************
Many of the best Ascend almumni were home for the holiday break and came down to train and also give back to the club by working with future champions. Thanks guys. It was awesome having you all home!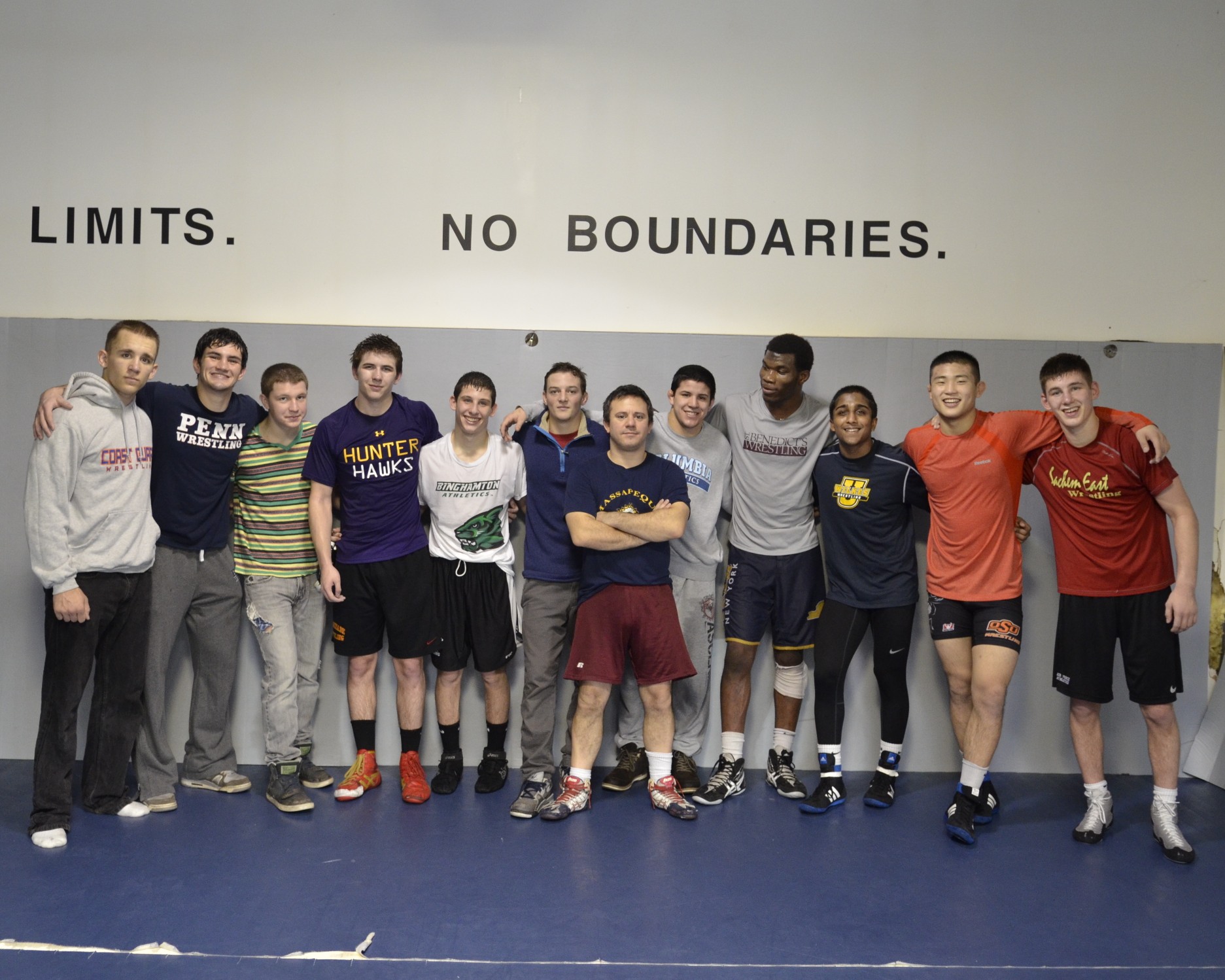 from left: Dan Fiorvanti (Coast Guard), Dan McDevitt (Penn), Simon Greebel (Oswego), Declan Gray (Hunter), Robert Person (Binghamton), Pat Skinner (Rider), Coach Craig, Chris Araoz (Columbia), McZiggy Richards (TC3), Pankil Chander (Wilkes), Chris Koo (Oklahoma State), Conor O'Hara (Air Force).
***************************************************************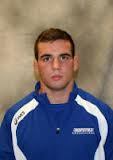 I am excited to announce that Hofstra's 2012 NCAA All-American, Justin Accordino has joined Ascend's coaching staff.

He brings with him a wealth of knowledge and experience and I am confident that he will be able to help Ascend reach new levels. He has only been with us for a week now and I already see a difference in the room in terms of technique shown and the level of intensity. He is exactly what Ascend has been looking for!

Justin will be helping to run practices and coach at our various competitions. We are also looking into starting a youth group for wrestlers 1st grade through 6th grade.

Justin was a 2012 NCAA All-American at 149, placing sixth for Hofstra and a 2x NCAA Qualifier. He was also a 2x PA State place winner, Junior NHSCAA Champion, 3rd place at NHSCAA Senior Nationals, and a Freestyle & Greco-Roman Fargo Bronze medalist.

Justin is also available for private lessons. One on one or small group.

Anyone interested should contact Coach Craig at 917-449-6098 or email craig@ascendwrestling.com.

Craig
*************************************
Ascend with 6 All-Americans!!!

Seniors Steven Sewkumar 113 (LB), Chris Araoz 126 (Wantagh), Chris Koo 152 (GNS), Dan McDevitt 170 (Wantagh) as well as Sophomores Sam Ward 132 (LV), & Brandon Aviles 145 (Newfield) captured All-American honors at the 24rd Annual 2013 NHSCA High School National Wrestling Championships held in Virginia Beach, VA on April 3-7.
Koo & McDevitt each captured their 3rd AA honors!
*************************************
2013 Ascend All-Americans

Sophomore Division
Sam Ward (LV) 8th place, 132 lbs
Brandon Aviles (Newfield) 6th place, 145 lbs
Senior Division

Steven Sewkumar (LB) 8th place, 113 lbs
Chris Araoz (Wantagh) 6th place, 126 lbs
Chris Koo (GNS) 7th place, 152 lbs
Dan McDevitt (Wantagh) 6th Place, 170 lbs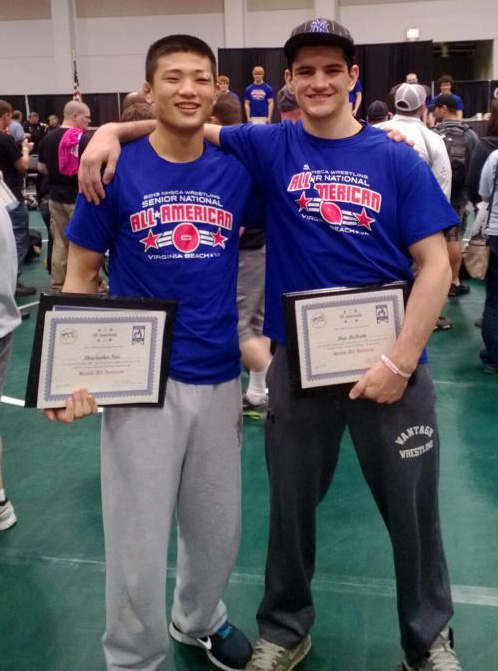 3x NHSCA All-Americans Chris Koo (l.) & Dan McDevitt (r.)
**************************************************
photos courtesy of www.lisportsshots.com
2013 NYS Champions - Louie Hernandez 145 lbs (top row, left)
Nick Barbaria (NR) - 5th place 106 lbs
Steve Sewkumar (LB) - 3rd place 113 lbs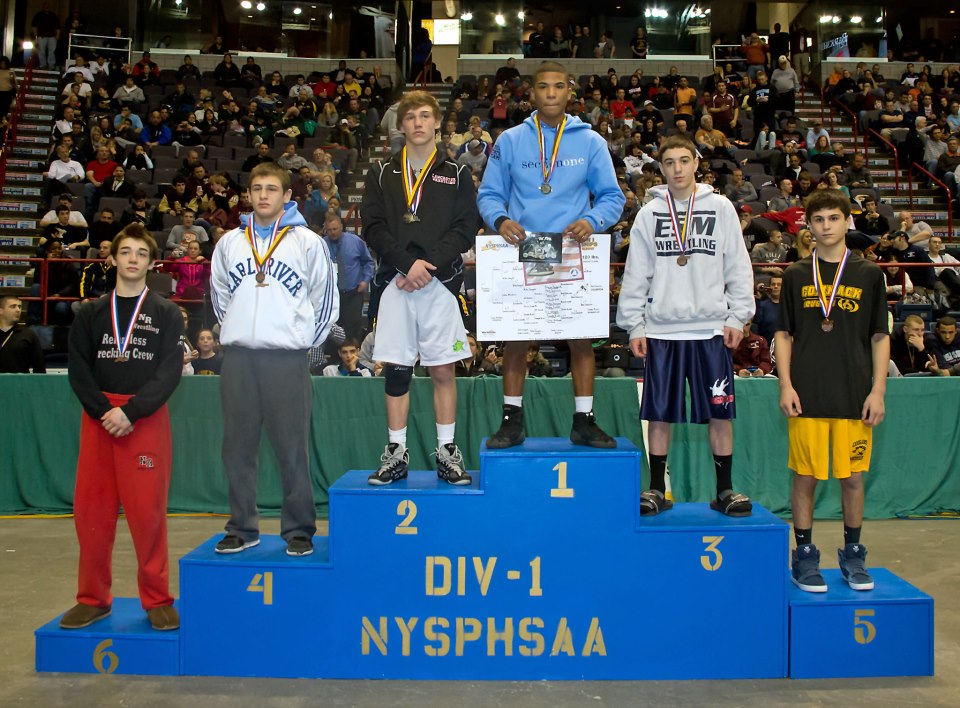 Mike D'Angelo (Commack) - 5th place 120 lbs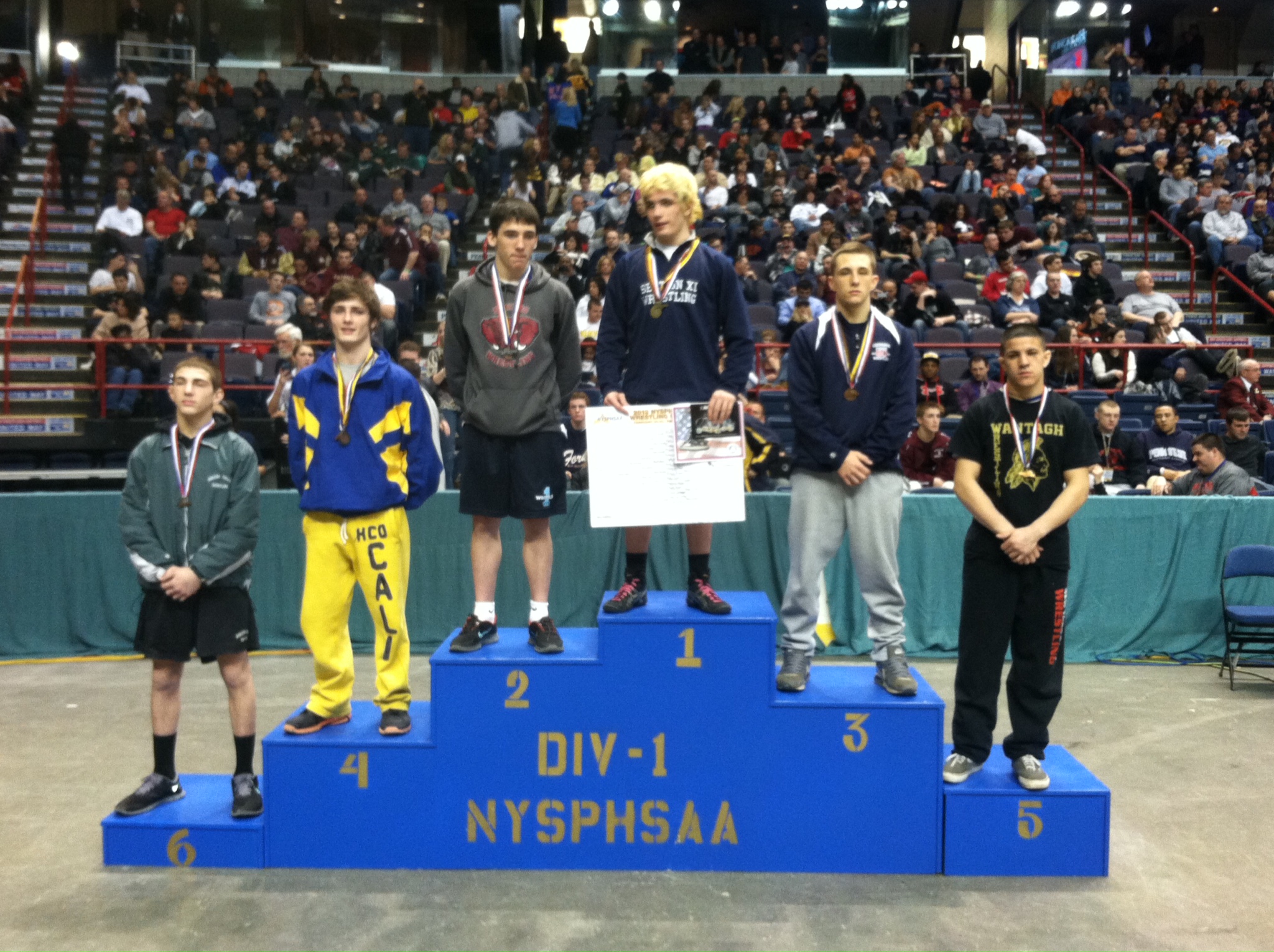 Chris Araoz (Wantagh) - 5th place 126 lbs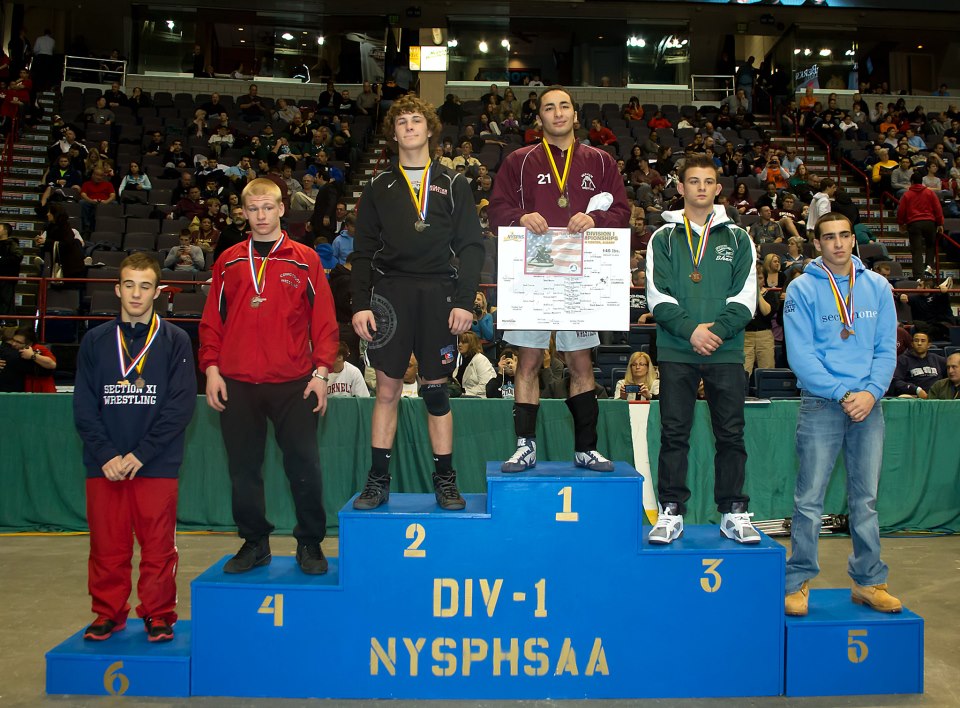 Louie Hernandez (Mepham) - Champion 145 lbs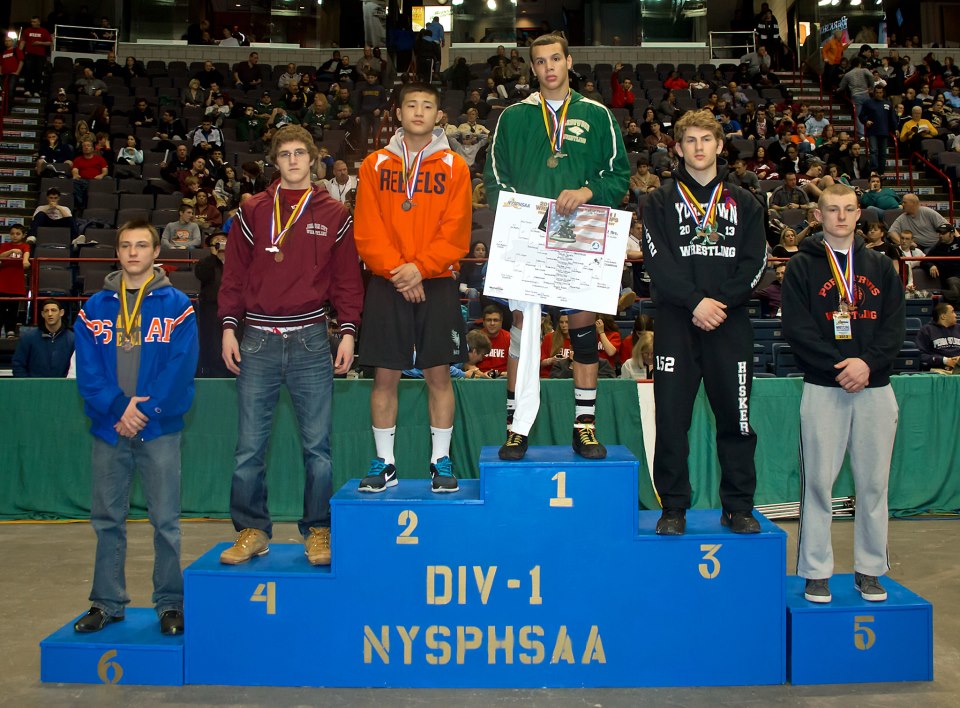 Chris Koo (GNS) - 2nd place 152 lbs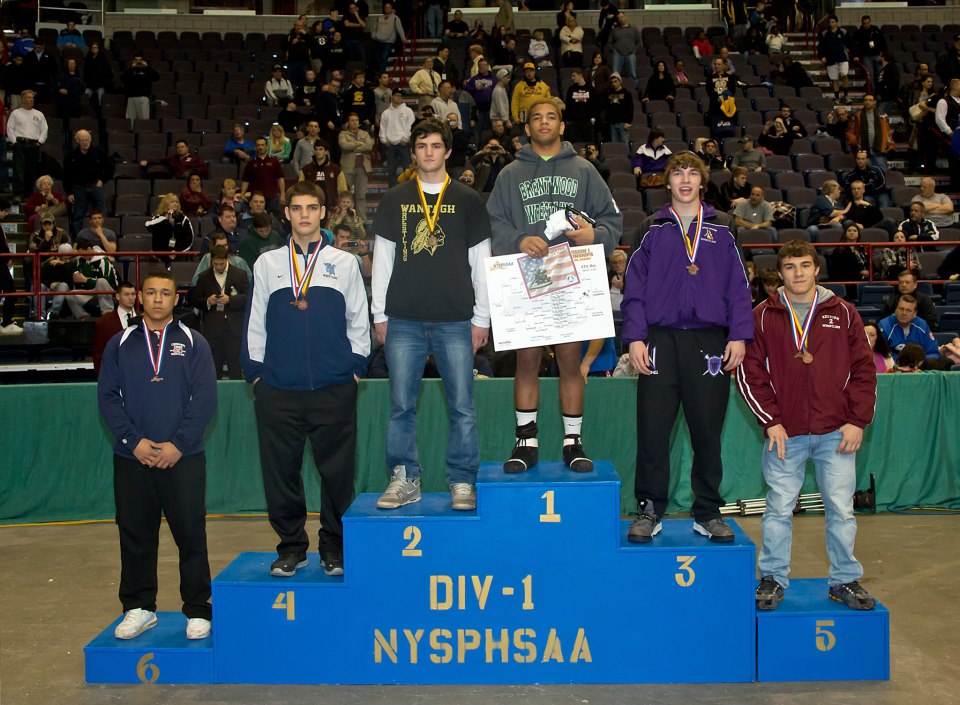 Dan McDevitt (Wantagh) - 3rd place 170 lbs
*************************************
Who has trained at Ascend this season??

2012 - 2013
7 NYS place-winners
6 Nassau County Champions
2 Suffolk County finalists
2 CHSAA State Champions
2 At-Large Nassau County wildcards
2 At-Large Suffolk County wildcards
27 All-County Nassau wrestlers
6 All-County Suffolk wrestlers
1 New York State Private School Champion

You can be next! NEXT SEASONS BEGINS NOW!!
See you at registration.
- Coach Craig
*************************************
2012 NHSCA Nationals

Ascend with 2 National Champs!!!

Senior Dylan Palacio, 152 (LB) & Junior Chris Araoz, 120 (Wantagh) each won their respective weight classes at the 23rd Annual 2012 NHSCA High School National Wrestling Championships held in Virginia Beach, VA on March 23-April 1.
Ascend captured 7 All-Americans honors at the tournament, the best showing yet for the Hicksville based club.

Read recent article about Chris Araoz in New York Wrestling News!!
*************************************
2012 Ascend All-Americans

Junior Division

Chris Araoz (Wantagh) 1st place, 120 lbs
Dan McDevitt (Wantagh) 5th Place, 138 lbs
Chris Koo (GNS) 7th place, 152 lbs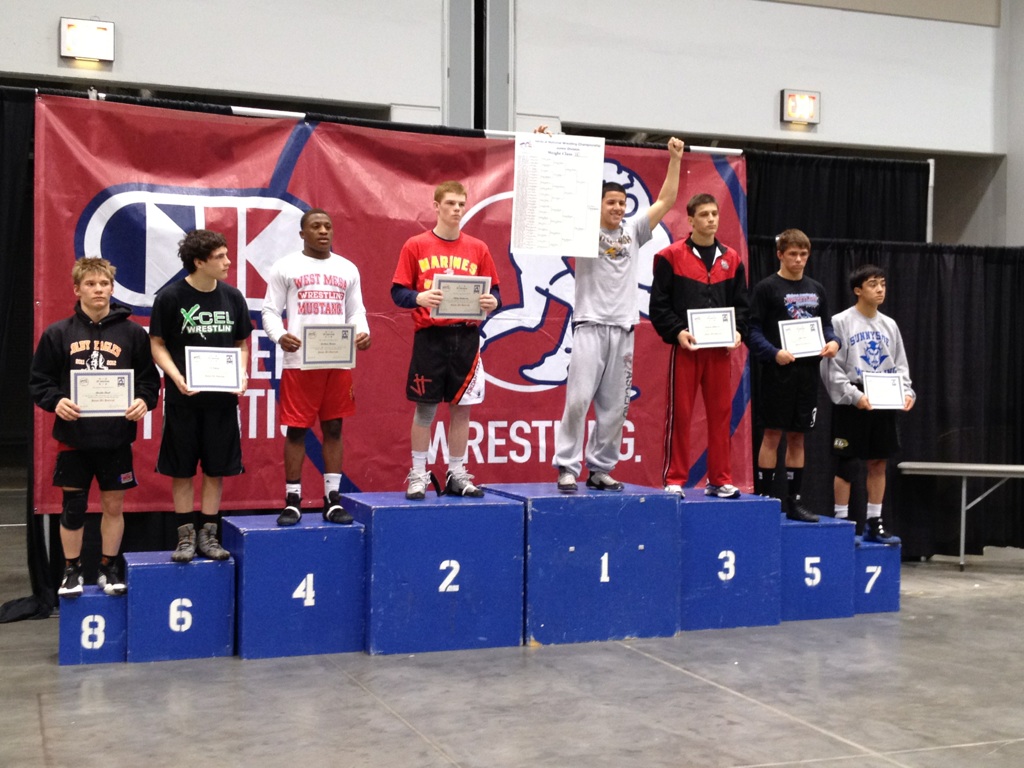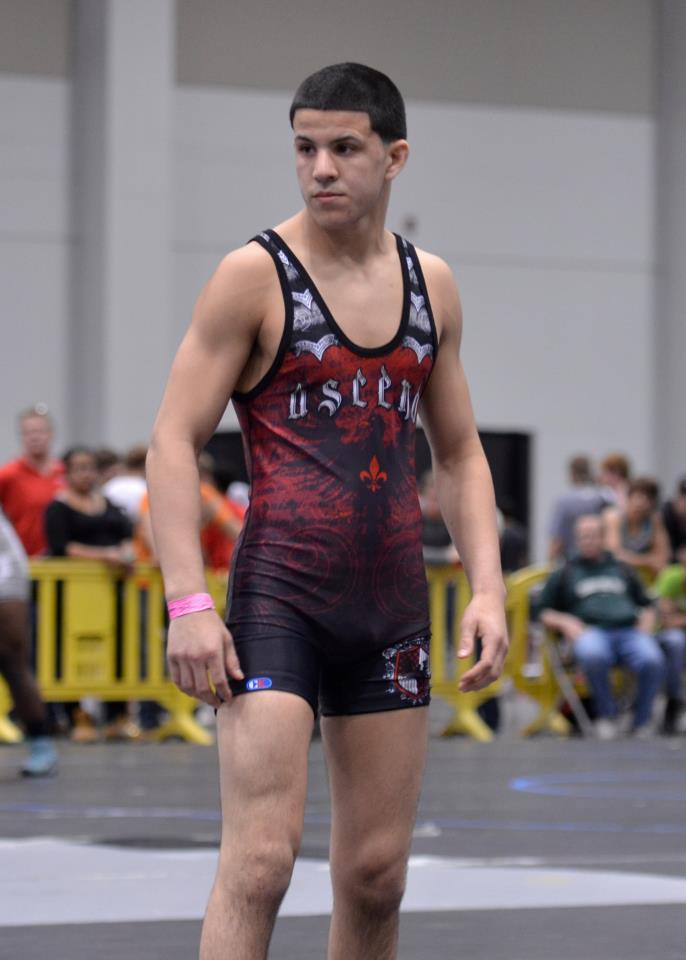 2012 NHSCA National Junior Champion, 120 lbs Chris Araoz
Senior Division

Jimmy Gill (SJB) 7th place, 106 lbs
Mark Raghunandan (LB) 5th place, 113 lbs
Dylan Palacio (LB) 1st place, 152 lbs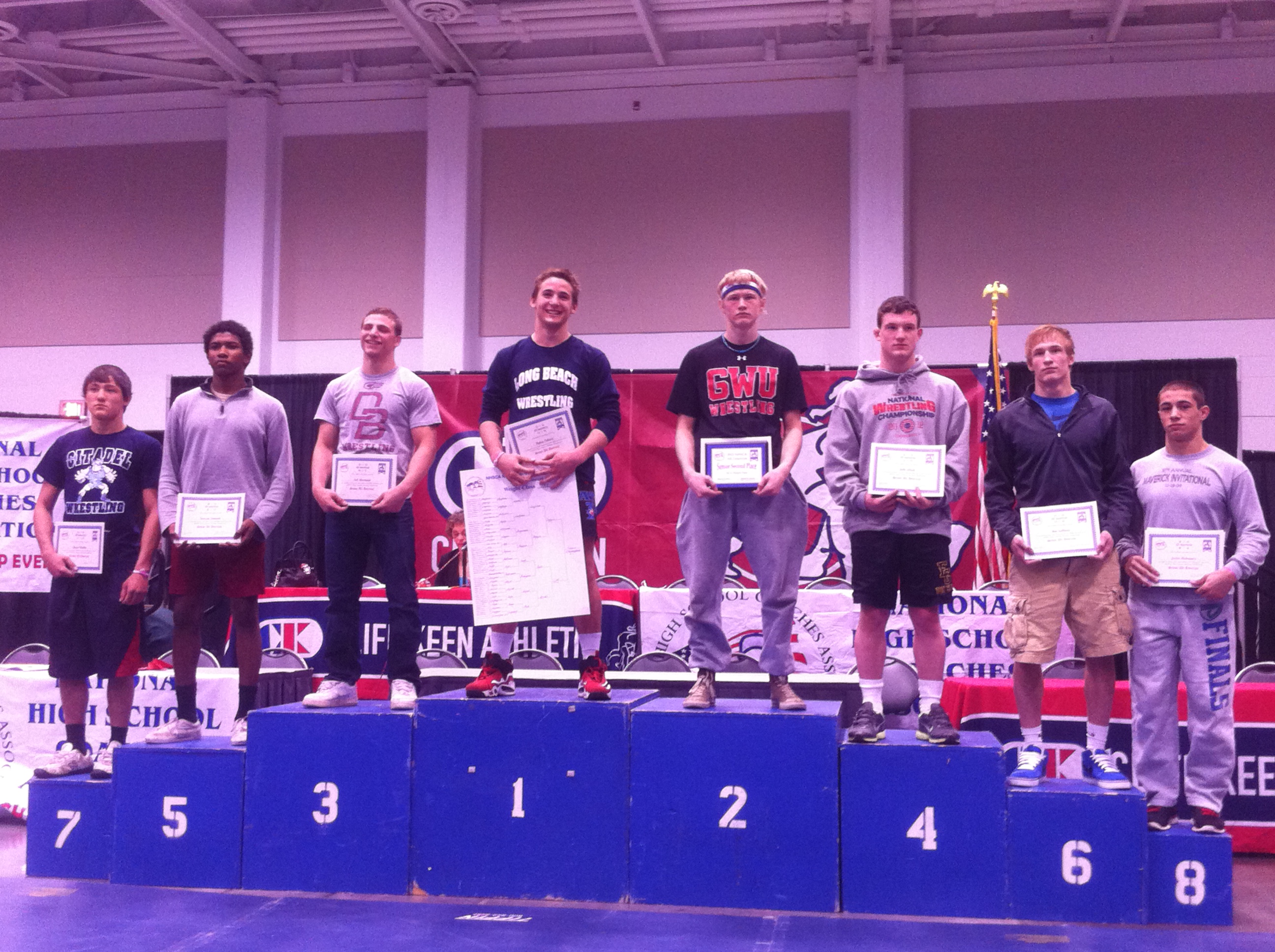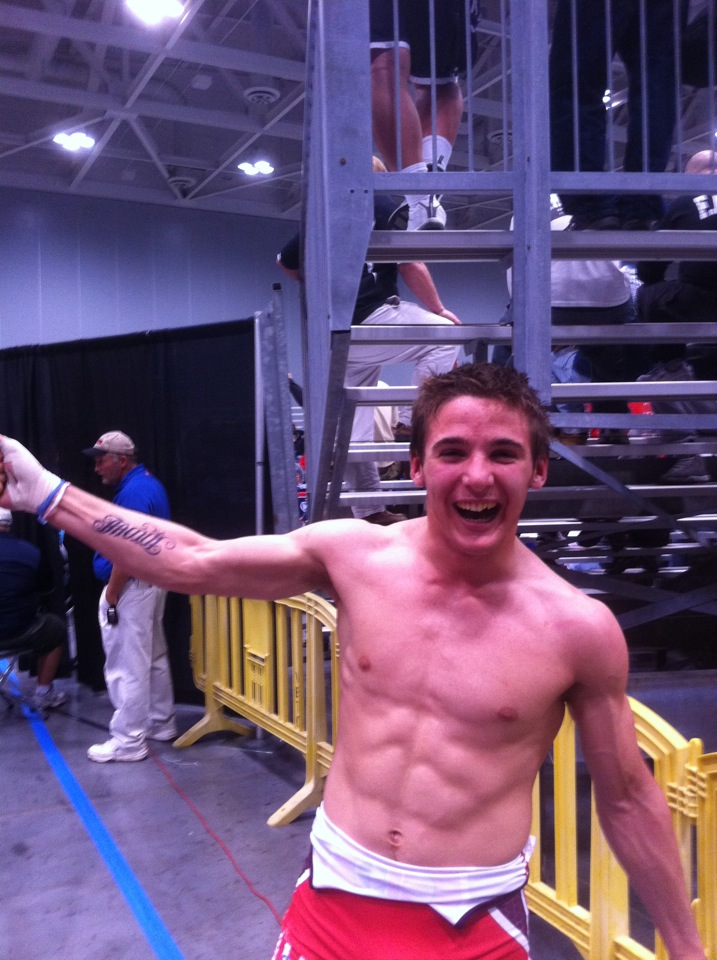 2012 NHSCA National Senior Champion, 152 lbs Dylan Palacio
Middle School Division

Zachary Ancewicz (John Glenn) 7th place, 100 lbs
*************************************
--------------------
Real Talk with Coach Craig at the Journeymen Classic 10/3/11
Here Coach Craig demonstrates proper position once you get extended off of a shot.
Here Coach Craig talks about Ascend Wrestling